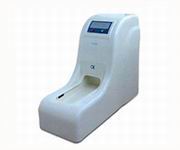 Model:BT-FA
Voltage: 110V-240V Power: 1000W
Net weight:16kg Gross weight:19.2kg
Capacity:PE shoe cover:250 pic
Product size:83*32*66cm Packing size:90*40*70cm
Function: It can automatically take off the shoe covers on your feet, use it with the shoe cover dispenser machine, make the service more perfect, more humane.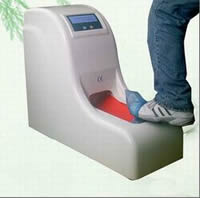 Removing shoe cover machine is designed in order to solve the problem of automatic shoe cover off, this machine will bring you very humane feelings.
Put the foot of the shoe cover into the machine, and the machine can remove the shoe sleeve from the foot.Automatically pull off the shoe cover and put it in the storage box.
There is no need to bend and pull the shoe cover by hand. It is convenient and quick.
Avoid bending when you take off shoe covers,Avoid dirt and bacteria polluting our hands.
Gold partner of shoe cover dispenser machine!
1.Put the foot of the shoe cover into the machine,Machine automatic start;
2.Put your feet moving back, the shoe heel is sucked, put your feet up to remove shoe cover;
3.The removed shoe covers are sucked into the inner storage box,When 250 full, there will be tips, take out can continue to use